continued from Branded for life – Part One
It was so hard to tell my sister what her options were. When I gave her the options her facial expression completely changed. It changed from listening to utter disbelief. "Hospice?" she whispered with as much voice as she could muster. The look on her face told me what I hadn't really allowed myself to acknowledge until now; she really never thought that she would truly lose this battle. The rest of that conversation was sort of a blur.
The following day, I text her and asked if she wanted company. Her reply, "not right now, I'm tired." I called my mom and asked her if she thought my sister was mad at me because I was hysterical a few days earlier. My mom said she wasn't, and I know she's right, my sister never held a grudge against me. Even though I was told that my sister's situation was desperate, somehow my brain and heart really still didn't process that she was going to die. I mean, maybe other people experience something similar, maybe we don't really "grasp" that death is coming fully until after it arrives.
You remember we had called for the Pastor to meet with my sister? He came right away to talk to her. Not only was he her Pastor but also a friend of the family. He told us later when he spoke with her and they talked about "the end" and what it meant.
When the Pastor asked her if she had things settled with God, she said, "I'm holding out for a miracle, but I'm ok either way." In other words, she'd made her peace with God and if He chose to take her home, she was ok with that. At the time, she was actually planning a trip to Florida (from her hospital bed) with my Mimi and her family.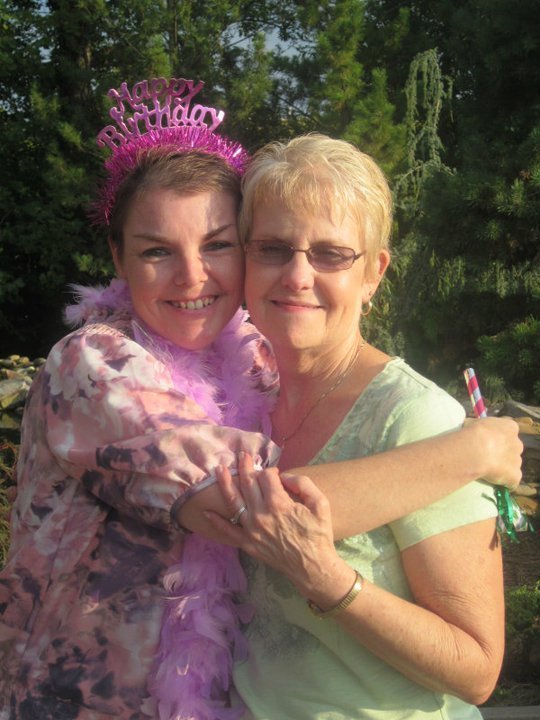 After Pastor shared this conversation with us, I went to rest and read alone. Ironically, I was in the middle of reading a book about living to 100. My phone rang and it was my mom calling. "I think you better come now" was all she said. WHAT? My mind was racing, how? this soon? not possible! it was screaming at me. I got in my car and flew, yes flew, down the interstate back to the hospital. I ran up to the ICU where my mom was holding my sister's hand. My sister was sleeping and I could see by the heart rate monitor that her breaths were slowing down.
As we sat by her hospital bed I thought about her life. About WHO she was. I thought about everything from our childhood, her silly shenanigans, her laugh…
My sister was everything I was not but wished I could be. I just didn't realize it till now. She liked herself. She wasn't afraid that someone else wouldn't like her. "What's not to like?" She made friends in high school and they remained friends until the end. She would fight fiercely for those she loved. She remembered people's birthdays, anniversaries, and more… she even remembered what shirt she was wearing on her first day of high school, or the song that was playing when I left for Germany after being stationed far away from home at the tender age of 18. She had an amazing memory. She memorized every popular song from the 80's and 90's maybe more. She also saved everything I ever wrote her.
I thought about years ago when my sister shared one secret with me, and only me, and I have continued to keep that secret, it was the one and only secret I could remember us sharing as sisters. I miss that I didn't share any of my secrets with her. My thoughts just kept going in circles in my head…I couldn't believe my sister was actually dying.
I watched as the heart rate and oxygen monitors began to slow, slow, slow down. The constantly slowing beeping told us the end was near, that we couldn't stop it. I tried harder and harder not to cry. I focused on her breaths. Then just like that, they stopped. Everything went silent. She was gone.
My mom dropped her head down on the bed and we cried. A matter of minutes went by and people came and went. I stayed in the room when they came to take her away.
One of the thoughts I had was, "now I'm glad she never had children because now they would be alone" but then another thought came, "no they wouldn't be alone, they'd live with ME!" that thought made me smile a little, but it also made me a little sad. I guess because my sister never talked much about it. The fact that there was one label she never had: Mommy. My sister did not have children. She had her reasons and she had some regrets, but she called my kids, her babies… as in "say hi to my babies for me" or "how's my babies?" … sometimes that annoyed me, I was a little bit selfish with my babies… at this moment, I wish I had shared more.
I don't know if my sister ever cared about her labels or even the fact that she missed out on a few of the wonderful ones, but I knew I had cared too much about my labels. Like many women going through life, just trying to figure it all out; I have been labeled whether I liked it or not. Those labels; some good, some not so good. One thing I have discovered though, about labels is that the people who matter most to me in life, care least about what I've been labeled.
Can I say that again? The PEOPLE who MATTER MOST to me in LIFE, care LEAST about what I've been labeled. You know what those people call me? They call me mom. Well, they actually call me The Royal Empress, but that's a story for another day.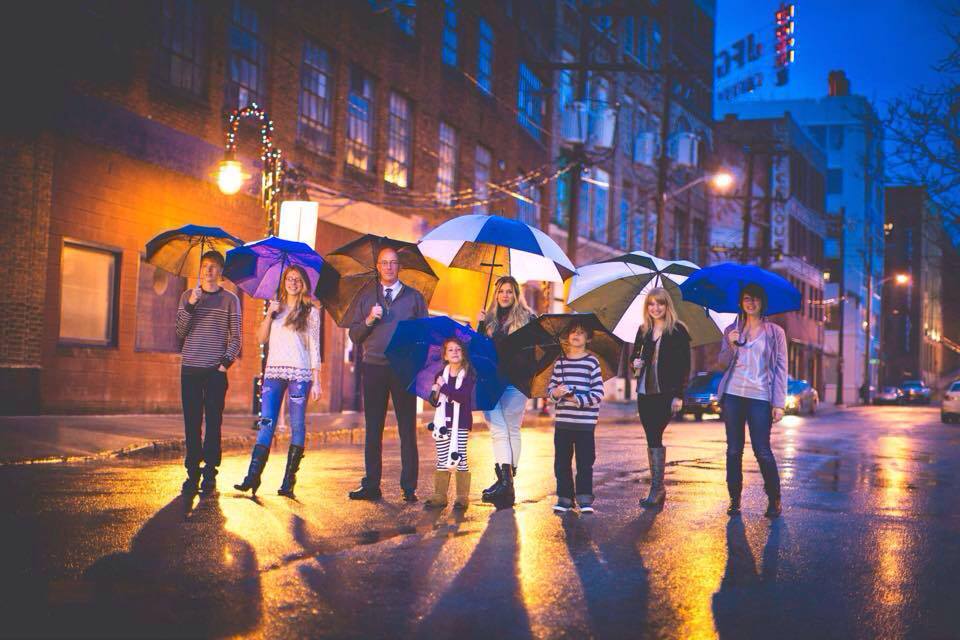 I'll continue this story in Part three…
In the meantime, if are you suffering with cancer or another chronic illness or have a loved one who is, if you need encouragement, or someone to pray with you and for you, come on over to Hopelively. Hope Lively is a private social media group on Facebook and a page on my friend Jami's blog Sacred Ground Sticky Floors. Our goal is to create a community of believers seeking wellness and cheering each other on whether you are facing a chronic illness or love someone who is. We share prayer requests, do healthy challenges, offer encouragement and much more! I'll see you there.