This is part four in a mini series: Branded For Life
My kids had only been attending this school for a little while, so how did I get this label? How did this mom know I was an "organic" mom? Was it the lunches? Did the other moms think I was judging them? Were they talking about me behind my back!? Of course, my head went to worse-case-scenario…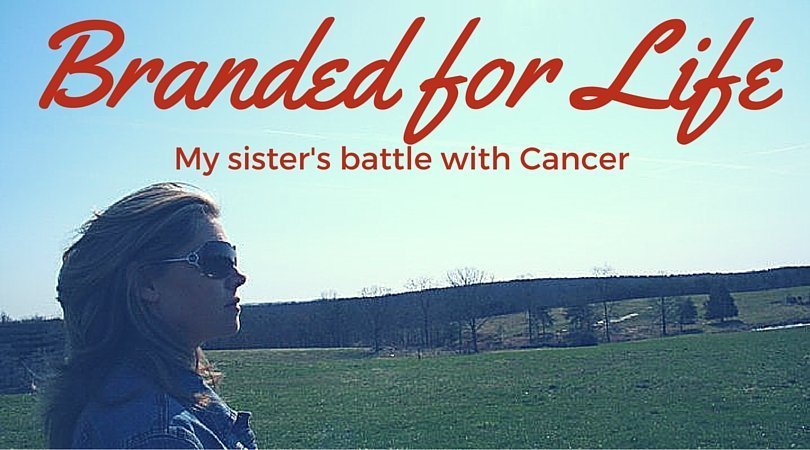 At the time, I let my fear whisper the worst in my head… In reality she had simply seen my daughters' home packed lunch box at school. She told me later that my daughter explained how careful her mom was with her lunches. At the time of the party though, I really had no idea where she had come up with "that organic mom" but she had just noticed these lunches…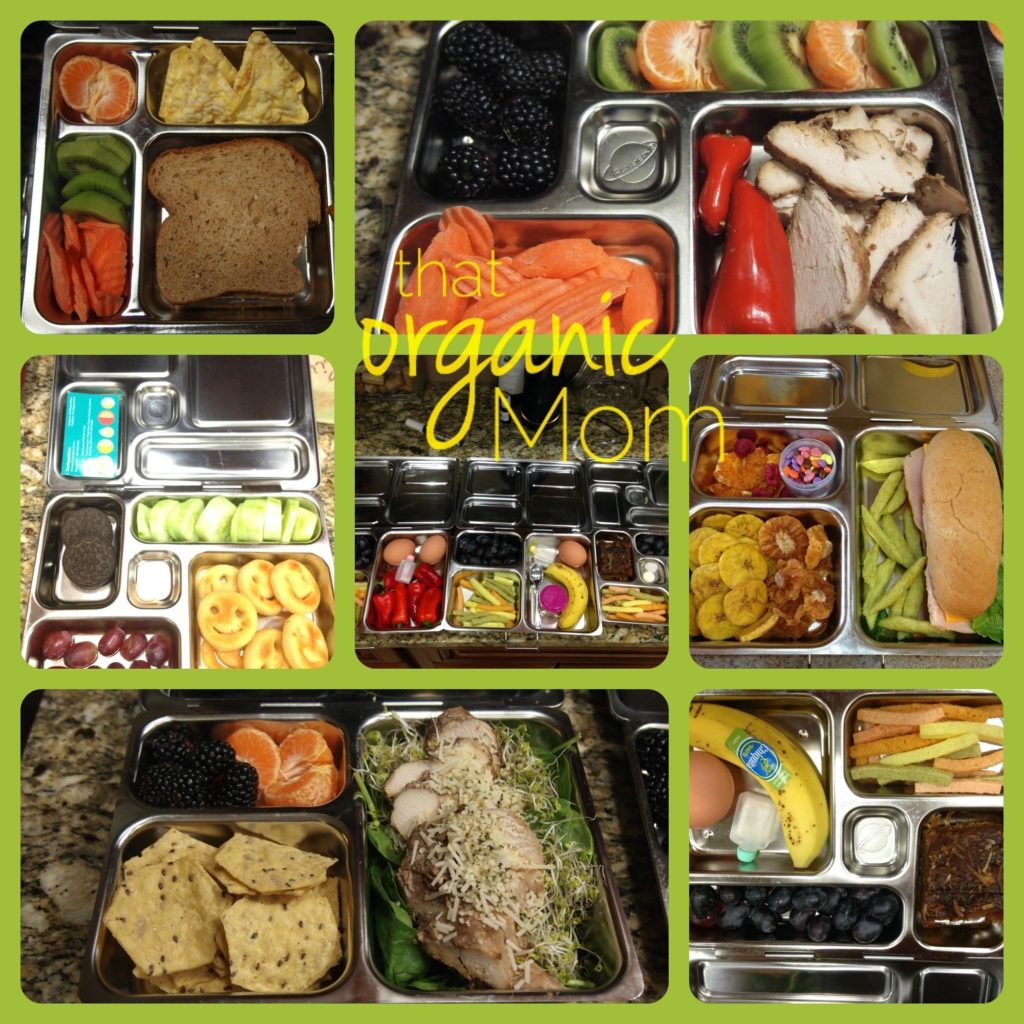 Back to the moment at the party…
I was almost hoping my kids would eat the brightly colored cupcakes in spite of the fact that I had always taught them to politely avoid certain types of foods simply by being open and honest about all food, good and bad. So, in spite of my lessons, I almost wanted to be able to say, "see my kids eat sugar and non organic food!" These cupcakes were BEAUTIFUL. Professional. We still ate cupcakes sometimes, sure, but rarely ever ones with artificial food colorings, not because I was judging the other moms, but because we had been sick from eating those kinds of foods before.
I confess. Technically the label fits.
My kids did not eat those cupcakes, but they did enjoy the party! They loved playing with their friends and they did eat the pizza that day. They drank water instead of sodas. They hoped to be invited back, and they were. My youngest daughter, without any coercion from me, CHOSE not to eat the cupcakes because she often gets physically sick (vomiting) when she eats store bought cakes. She chose not to because she doesn't like to be sick and she knows that if she ate the cake there would be a great likelihood that she would be throwing it back up later, all of her siblings know this about her as well!
My youngest son is a different story, he didn't eat them because he is rather all or nothing type like me. "It's either good for you or it's not." That's all he cares about. Yes or no. Black or white. Eat it or don't… he doesn't get bent out of shape about it, he's not upset, he's not missing out on his childhood. It's either "do or do not there is no try" as Yoda says. He feels no connection with moderation; just like his mama. Do I always feel good about that? No, not always.
On the other hand, one of my older children was diagnosed at age six with Pervasive Development Disorder (PDD) which is highly affected by food colorings. I completely changed his diet right away and it helped him a lot. Thirteen years later though he makes the choice to eat some foods I would prefer he wouldn't eat, but that is his decision now that he is an adult. He still eats mostly home meals, but buys his own candy sometimes. One time he brought home a huge tub of really cheap ice cream with ingredients like high fructose corn syrup, sugar, hydrogenated oils, carrageenan and propylene glycol, but eating it made him feel sick, so he decided on his own that he would never do that again. He's a gamer and technology nut, so when he's not working or studying he's here: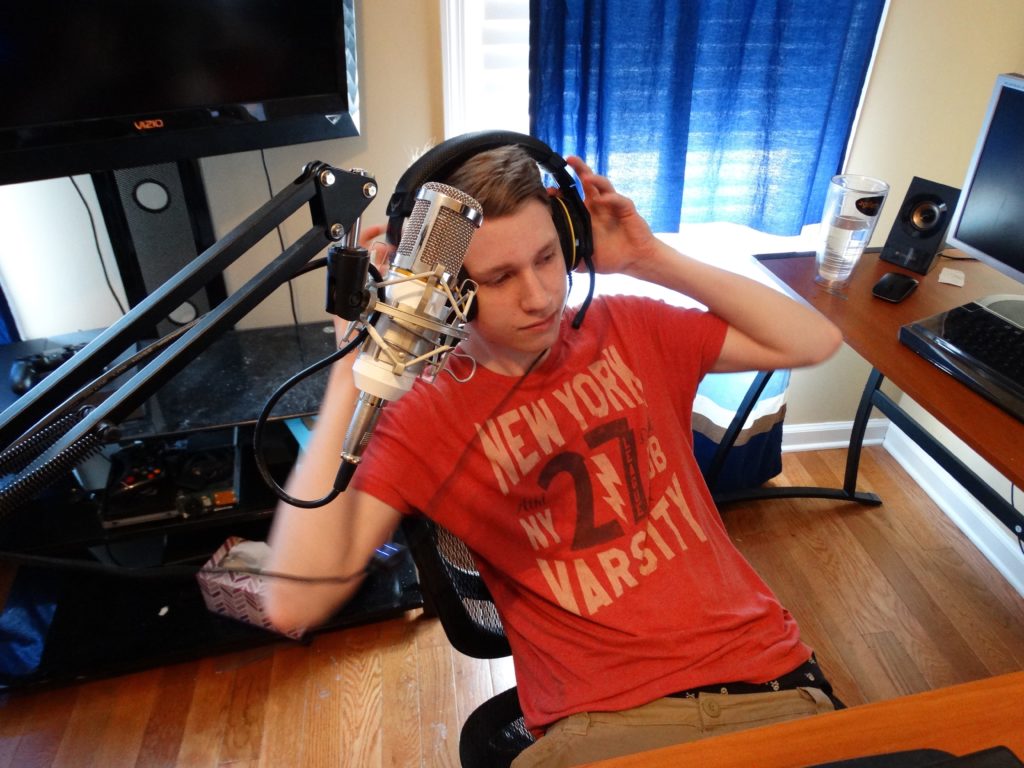 I hadn't been free from my own health challenges, I personally had suffered through one very traumatic experience with a kidney stone many many years ago (that is when I vowed to never drink soda again for the rest of my life!) Our family had been through plenty of health related challenges! My dad, my sister, also my grandmother was suffering with Alzheimer's and I had two family members who'd gone through breast cancer, others suffering with obesity, diabetes, high cholesterol and lots more. I wanted to help them. ALL of them. I wanted to make it all better.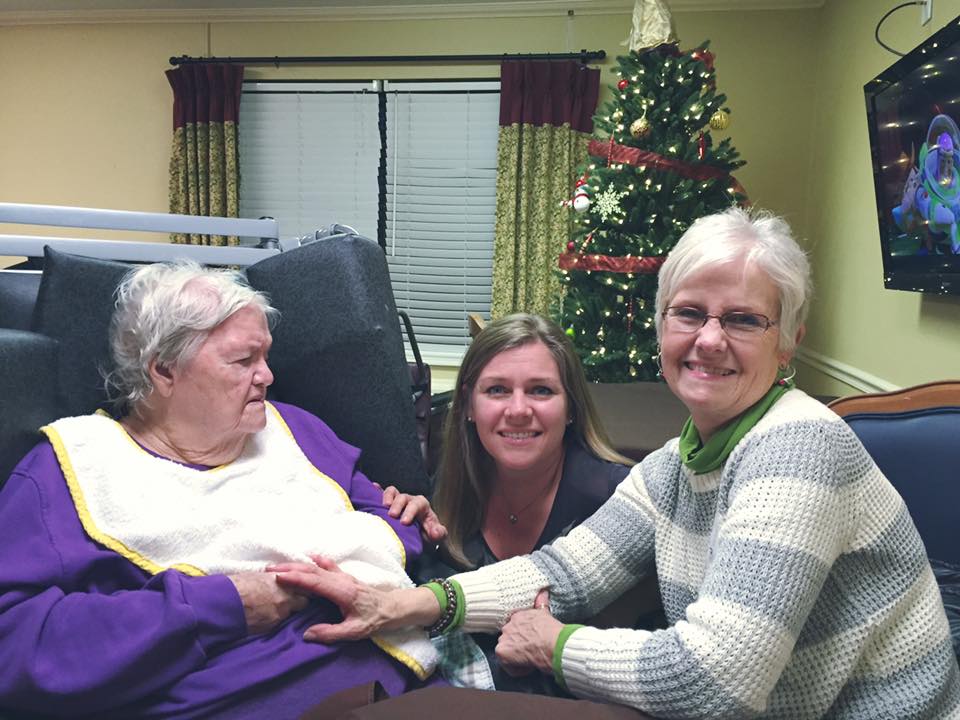 It is painful to stand by helpless and watch your family members suffer. I had taught my children not to eat artificial foods for our own health… not so we could look down our noses at anyone else but because I'd had enough pain and suffering… my own and watching family members. I know that eating "organic" won't change the pain and suffering that sometimes comes with age.
I know that we must all die. I don't ever want to leave my children without a mother. I am not afraid of what comes after death. I know, like my sister, that it was settled long ago. This isn't about fear of death. It's about having hope. Hope that if I can even the playing field, avoid illness, live a few years longer, or live my last years with my health and mind intact I want to! I want to give people a fighting chance to avoid the avoidable!
Eventually, it turned out that I really connected with the chick pharmacist – i.e. career mom. After we became good friends, I found out I completely misunderstood where she was coming from when she called me "that organic mom" I think that happens because without realizing it, that is what moms do. How I'd like not to be labeled and not to label others. Unless that label is The Royal Empress… but that's a story we'll save for another day.
She ended up helping me do my Dragon Boat team work, brought food, organized things with me. She calls and leaves me funny voice messages and she never minds if I cry or complain. She knows I'm not perfect anymore than she is, and we know how to be friends in spite of our differences.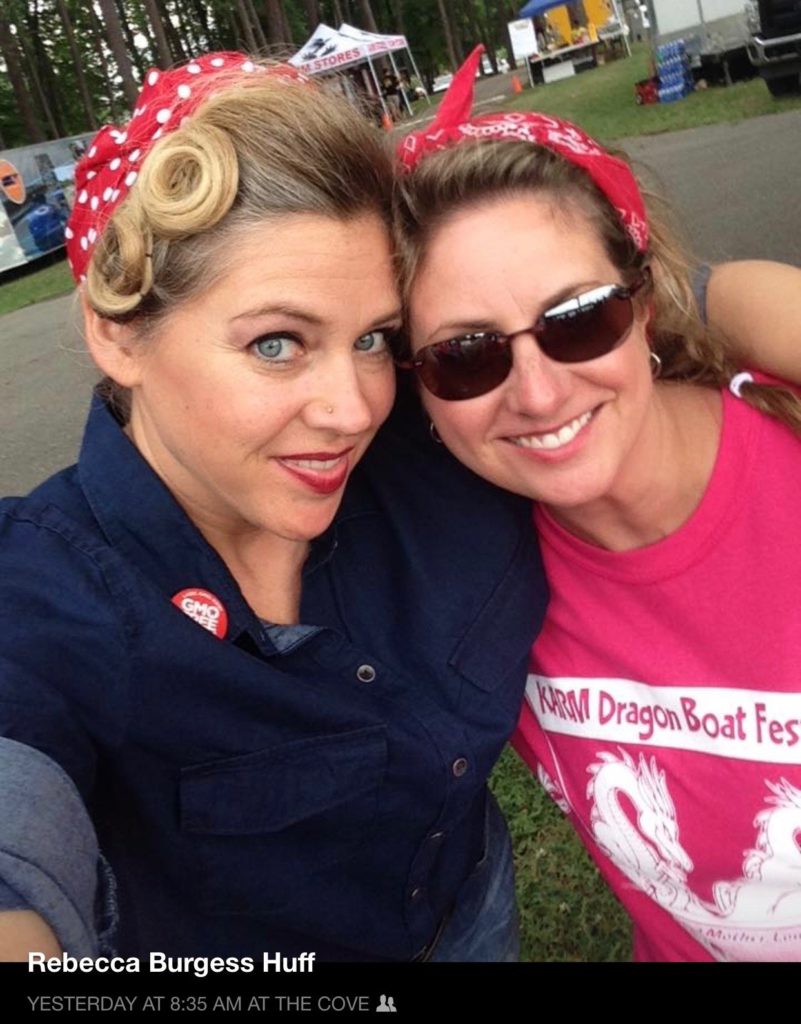 She feeds her kids organic foods when she can…but guess what, unlike me she is not so all or nothing about her kids parties… so while she allows them to have treat-y food sometimes, she also feeds them super healthy foods at home. Do you know who she asks when she has a nutrition or health food related question? Little ole me! What an honor!
Like most moms, she prays over her kids, rejoices when they grow spiritually, she is concerned about their education, their friends, their happiness, their future, and wants their childhood to be carefree and fun. Just. Like. Me. I'm pointing this out because what I saw (her label) was not a complete depiction of the person she is. While she is definitely a working mom, a career mom who has had promotions and is totally rocking her career; she has told me that sometimes she feels overwhelmed by all her responsibilities and just the reality that being a professional is HARD HARD work. She has to juggle so many hats (labels), one of them: motherhood.
Motherhood
So, this label brings me full circle back to my sister and what I mentioned before
My sister did not have children, she did not have that label…
Labels…
You see, as women we all have a tendency to label each other; sometimes good, sometimes not so good. Even though I was and still am labeled THAT organic mom, it's just a blog title it does not define who I am. Just like your labels do not define who YOU ARE.
While it was somewhat embarrassing to be labeled as THAT organic mom at first and I worried how others were perceiving me, I've healed a lot since then. Being the "organic" mom has definitely given me the opportunity to share HEALTH with others, but I did that looooooong before I started this blog. I don't avoid NONorganic blogs I've been an avid reader and writer since youth… I do not avoid NONorganic moms, I love 'em all. Although I have been accused of being a bit of a food snob, in my heart, my perceived snobbery comes from a place of love, not judgement. Because…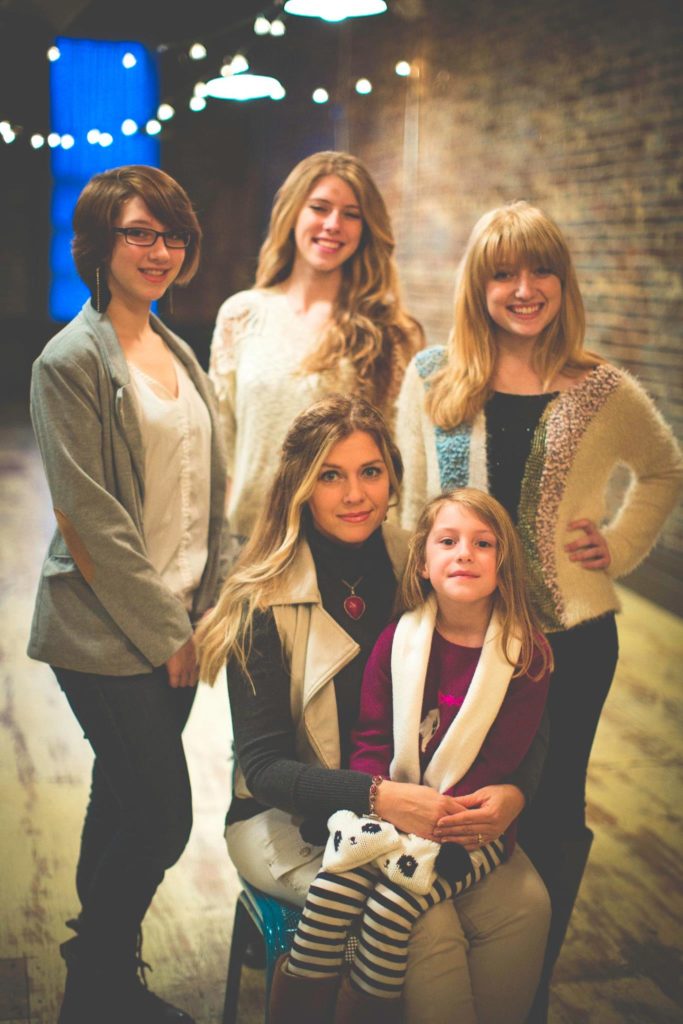 I want everyone to experience health to the fullest extent possible. Understand me, I have four daughters with breasts and ovaries. They live in a toxic world. You see, the morning of the day my sister died I had my well woman exam exam. A few days later they called to tell me they found cysts on my ovaries.
I freaked out so bad! I really thought "well, first my dad, then my sister, now me; my mom is going to be alone, my children will be motherless." I couldn't even tell my mom, I only told my Mimi, my BFF and my husband because I didn't want my mom to worry as much as I was. My husband kept telling me that I would be fine, my best friend kept telling me "you are not your sister." They all prayed for me, but I just knew I was dying too. I needed them to help me find my hope.
A month later they checked my ovaries again and they were back to normal. After one long, long month the scare was over…I almost felt guilty that I was alive and well, yet my sister had died, but I was beyond thankful.
Now, to answer the BIG question, "do you always eat organic?" The answer: no. Do I try? Yes. Do I believe that the "organic" label means it is always healthy? No. Do I believe that the organic label is everything it should be? Absolutely not.
I do believe that our food supply is becoming more and more toxic and we should try to keep up to date on "food news" so that we are making informed decisions about what we eat and what we feed our family. Ye, and that is exactly what I try to do on my website. I read all the time to keep up to date about what is going on in the food industry so I can condense and share what I've learned with the people I love.
So, you may very well see a non-organic label in my pantry or a food used in my kitchen during an Ivy Wants Food episode, or other food videos. Yes, sometimes I have had people point out to me that I "used something that wasn't organic" and yes, that is true! I think it would be very hard to be 100% organic. It is also unnecessary, for example I do not buy organic pineapples or avocados just to name a few things, those are not a problem. Do I buy organic clothing? Not yet, but I'd like to!
Before I get off on another rabbit trail… let me ask YOU a question: how do labels make you feel? I'd love to hear YOUR stories, so comment below!
You might wonder why I still label myself "ThatOrganicMom" … well, it works and I bought the domain name before I thought about the fact that I had labeled myself! Most people still just call me Rebecca… unless they call me The Royal Empress, but that's Life in our House… a story I'll share another day…
xoxo
Rebecca
Please scroll all the way down to see more photos of my sister and her friends! Spend more time with your loved ones each day and accept them for who they are, LABELS and all!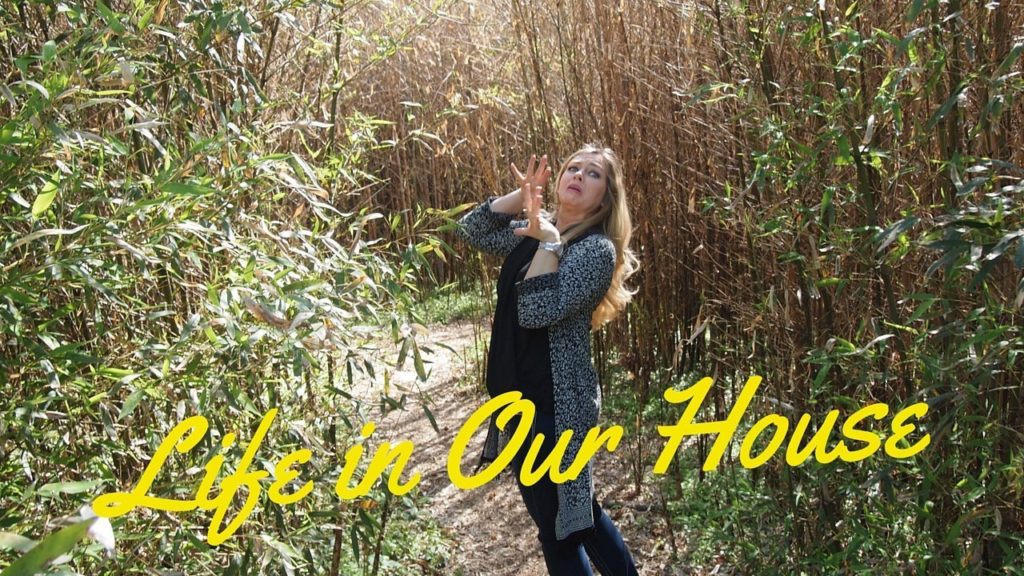 Please help me tell my sister's story by sharing this post on all your social media site. You can find out more on the Truth About Cancer. If you need encouragement please join our group Hopelively.
My sister was an amazing and wonderful person. I didn't spend near enough time with her and I regret that so much. I'm so happy that she had so many wonderful friends and I enjoy going on her old Facebook page to read what they write about her. She truly was the life of the party and she is missed so very much.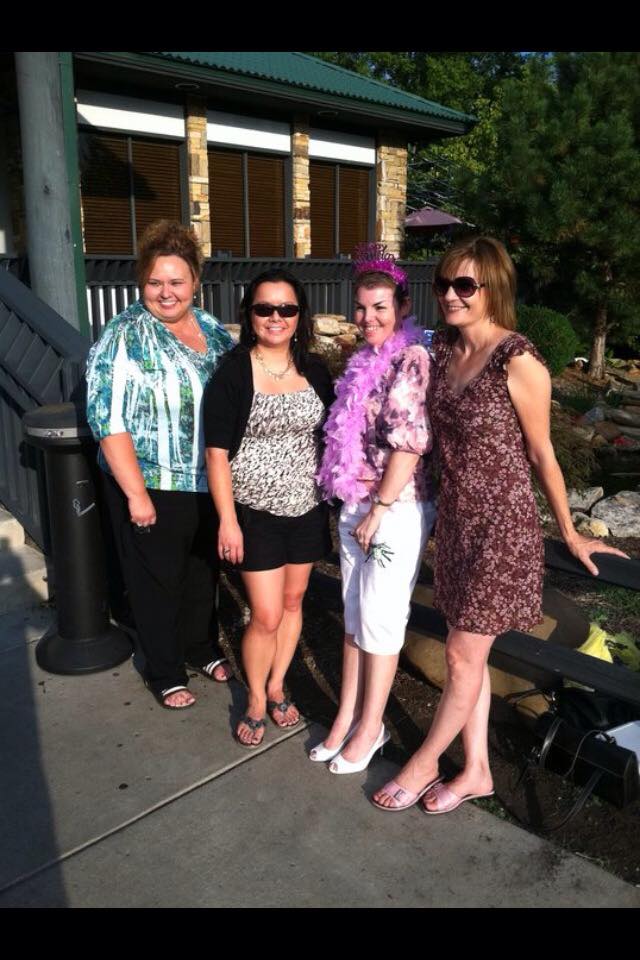 I'd love to keep my sister's memory alive and will be writing more about her in the future.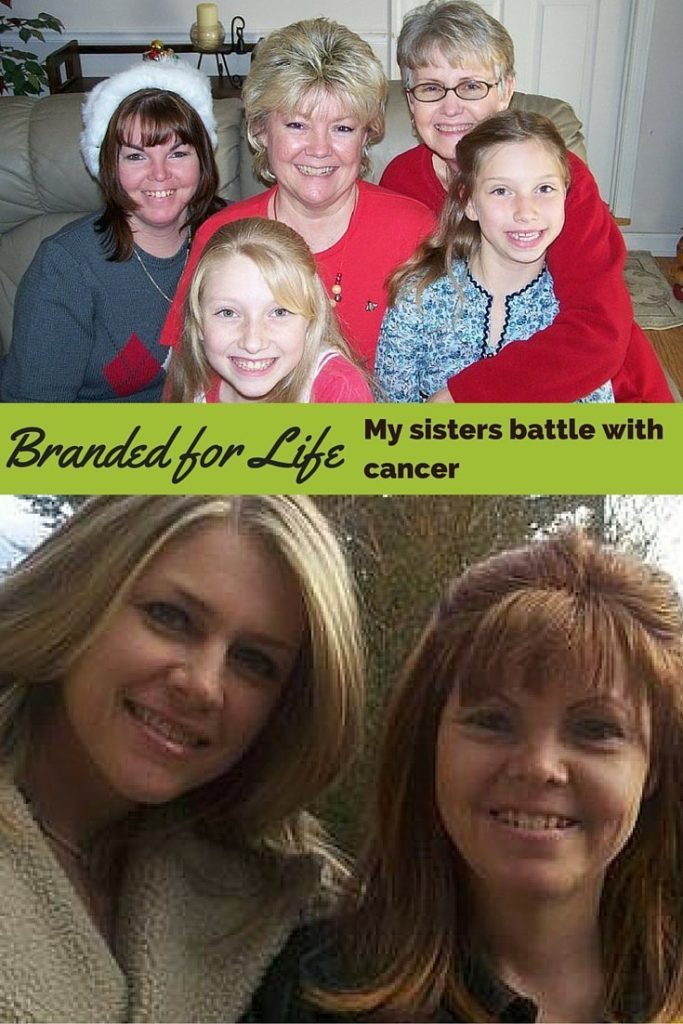 A few of my sister's closest friends: