Show notes All or Nothing One Way Street
A person who with an all-or-nothing perspective tends to see things in black or white, right or wrong, good or bad; denying any middle ground or grey areas. All-or-nothings tend to exaggerate difficulties, and place rigid, unrealistic demands on themselves and also on others. This distortion in one's thoughts sets an unreasonable rule in which any outcome less than 100% equates to 0% – all or nothing. See? It's a One Way Street!!
Get this: One-way streets are common in city areas. (busy, fast paced) You will recognize one-way streets from the signs and markings on the road. (but you must be looking for them!) Broken white lines separate traffic lanes on one-way streets. (broken white lines on the street are different!) You will not see yellow markings on a one-way street. (yellow lines are the norm)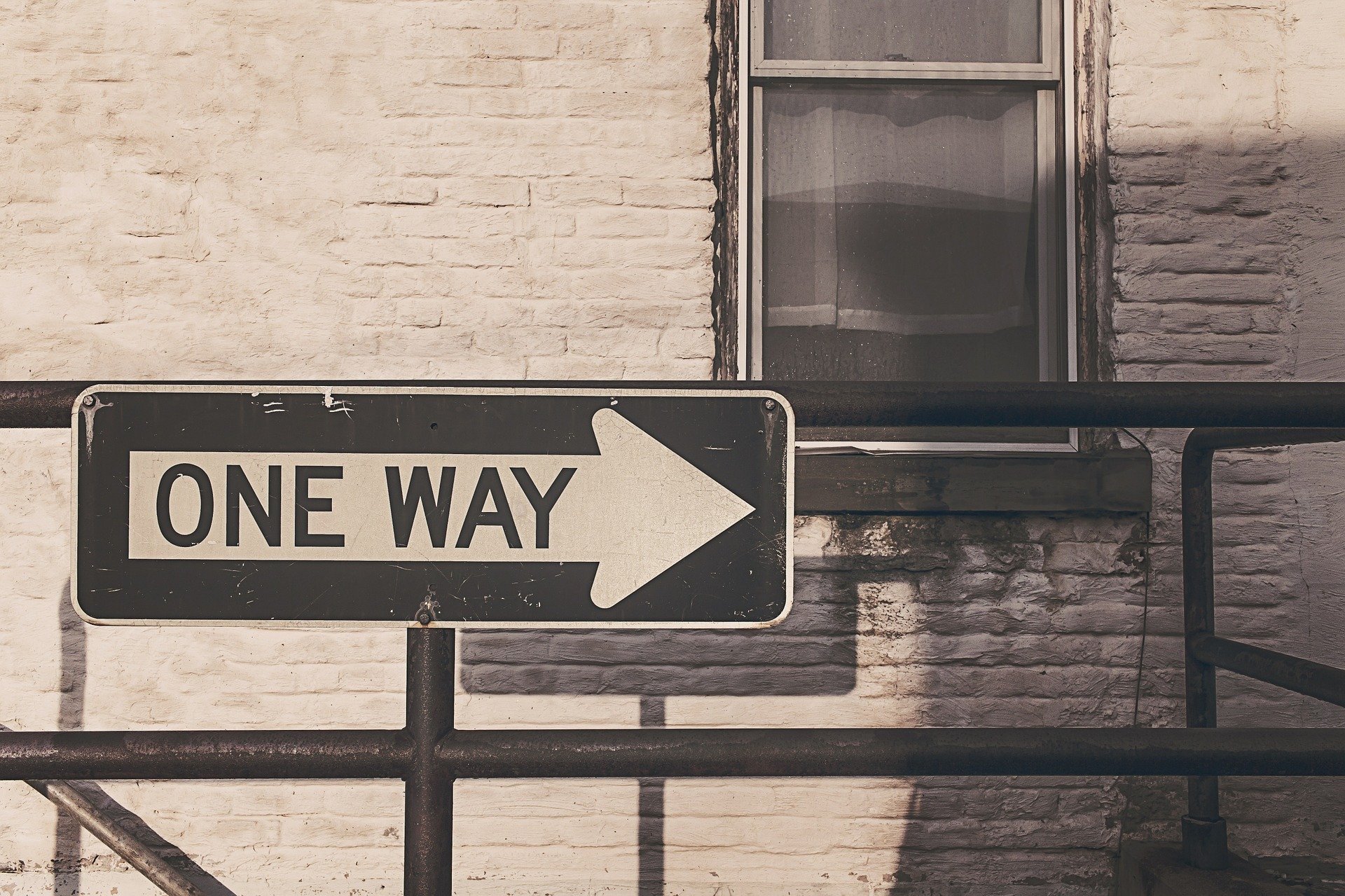 When driving on one-way streets with multi-lanes, always choose the lane with fewest hazards. (avoid pitfalls of all-or-nothing thinking by using the Life Application Tips we share) Middle lanes usually have the best flow. (stay balanced) Follow the speed limit and maintain a speed consistent with the traffic flow. (don't rush, but don't fall behind – stay steady for the best results)
If you encounter an oncoming vehicle (going the wrong way on one-way street), don't panic. (a person with the opposite thinking from you – someone who is going head to head with you in a situation) Slow down and try to get the drivers attention by flashing your headlights and honking your horn loudly. (WARNING!!) If this does not work, pull over and let it pass. (just get out of the way and wait it out!)
Instead of being able accurately to assess a situation (especially a somewhat negative one), an all or nothing type person sees things in terms that completely BLACK or WHITE. Typically they believe that things aren't just partially damaged — they are completely ruined. A day isn't kinda bad — it's literally the worst day ever. It's not that a handful of people are being hard to deal with — everyone is.
Could you be in an All-OR-Nothing thinking pattern?
Find some resources below, but first, consider keeping the conversation going in the Healthologist Community. You'll also find all of the Life Application Printables there.
Join the Healthologist Community and receive healthy motivation plus instant access to eBooks for overall well-being with an emphasis on eco-minimalism. In the community, members have access to all printables past and future, plus support from other like-minded health nuts and much more!
Resources and Useful Links
RESOURCES
Instructions on One Way Streets – One-way Streets – DriversEd.com. https://driversed.com/driving-information/city-rural-and-freeway-driving/one-way-streets.aspx
All or Nothing Thinking Description – 8 Ways to Catch All-Or-None Thinking | Psychology Today. https://www.psychologytoday.com/intl/blog/friendship-20/201812/8-ways-catch-all-or-none-thinking
(1) https://www.entrepreneur.com/article/282965