Have you ever found it hard to maintain a healthy balance between your passion (blogging, photography, knitting, etc.) and the rest of your life?
When I first started blogging it was an all or nothing area of life for me. I was either ALL about my blog… it seemed my mind was on it night and day while I fell a little bit behind in other areas or NOTHING… finding myself staying caught up on the "other" things in my life… completely letting my blogging fall to the wayside.
Many driven people have an all or nothing personality, seeing things as either black or white. This is not usually a healthy state of mind. Research shows that all or nothing personality types suffer from depression more often than those with a more balanced frame of mind.
I happen to be one of those people with a perfectionist all or nothing mentality. However, I am learning day by day to know when something is "Good Enough" and you can too! If you find that you are living in a constant frantic state, trying to accomplish everything all at once, burning the candle at both ends, you need to get in the green zone by learning to align your passion with God's purpose!
Not sure you've been in the green zone for a while? My greenest green zone is the beach, that's when I stand in awe of His creation. I don't live near the beach, so I have to find the green zones in my everyday life.
Let me start by explaining the zones
First, imagine you are a dog. You are just happily lazing in the shade, not sleeping although your eyes are closed, muscles relaxed but still aware of your surroundings…think of this as the GREEN ZONE.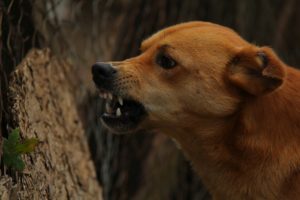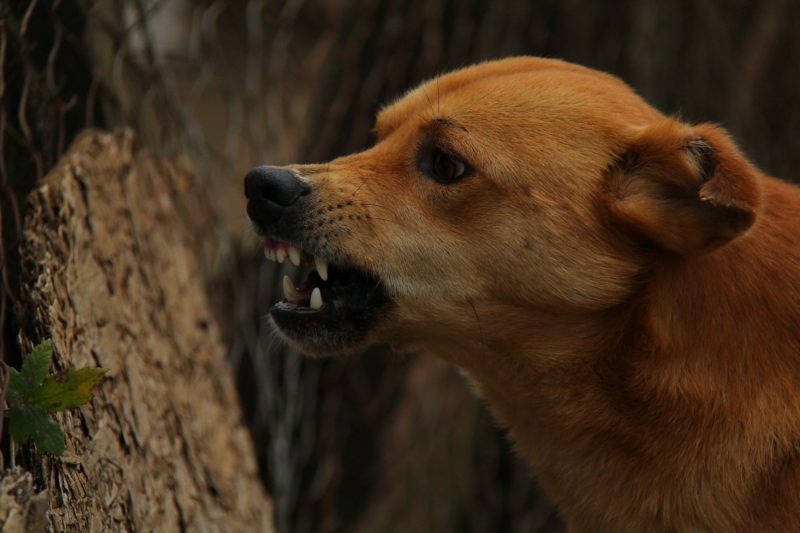 Suddenly, you hear footsteps in the distance…your ears perk up to pick up the sounds and you open your eyes but you don't raise your head…you have now moved into the YELLOW ZONE… you are "on alert" that there could be something to be on guard about but you aren't in fight or flight mode…yet…
As you tune your ears on the sound in the distance your eyes suddenly focus in on a figure moving towards you. You see this figure has a big stick in one hand and a large net in the other hand… as the figure moves closer you can see it's a man. He has an angry expression on his face. You feel the intense energy as he moves into your yard. Suddenly you are on your feet, teeth bared, ready to defend
Your adrenaline begins pumping and you have a heightened awareness that allows you to note any danger… You have just entered the RED ZONE. Fight or Flight.
Many times, the danger will pass by and after we calm down we can return to the Green Zone fairly quickly. However, often due to an over loaded schedule (whether perceived or in reality) or sometimes due to health problems, stress creates excess cortisol which is running through our body, keeping us in the RED ZONE too long.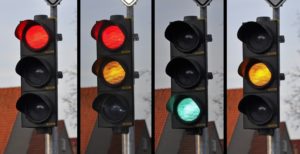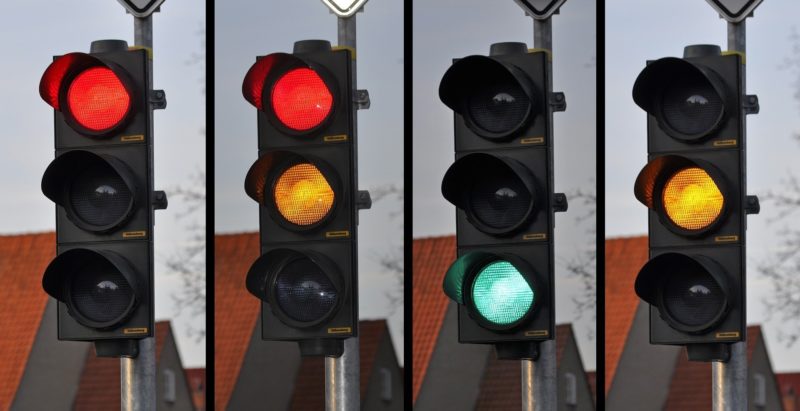 This cortisol can cause problems, including the accumulation of fat around our middle. When we stay in the yellow or red zone without ever returning to that restful state of the green zone the tension begins to be destructive on our health.
In the past, I've had hesitation about becoming less all or nothing because I have been concerned that I would lose my edge. However, this thinking limits me. Not to mention the fact that it leads to burnout. Letting go of All-or-Nothing Thinking can be very beneficial to your productivity and can even lead to feelings of creativity and great joy.
It's important to find balance and to take time to unwind. As a Christian, I should be too maxed out to spend time aligning my passion with God's purpose. I mean, will worlds end if I don't get that dessert recipe posted today? Nope.
With all the people who needed healing, teaching, and simply some of his time in spite of the literally never ending to do list, even Jesus took time to meditate and talk to God. Luke 5:16 says, "And he withdrew himself into the wilderness, and prayed."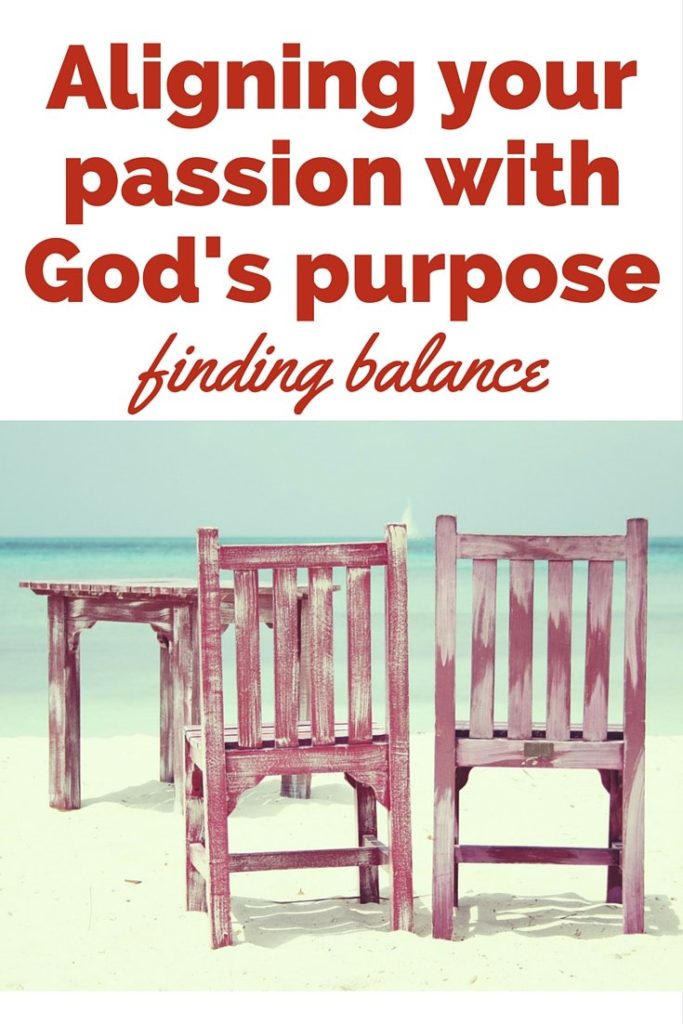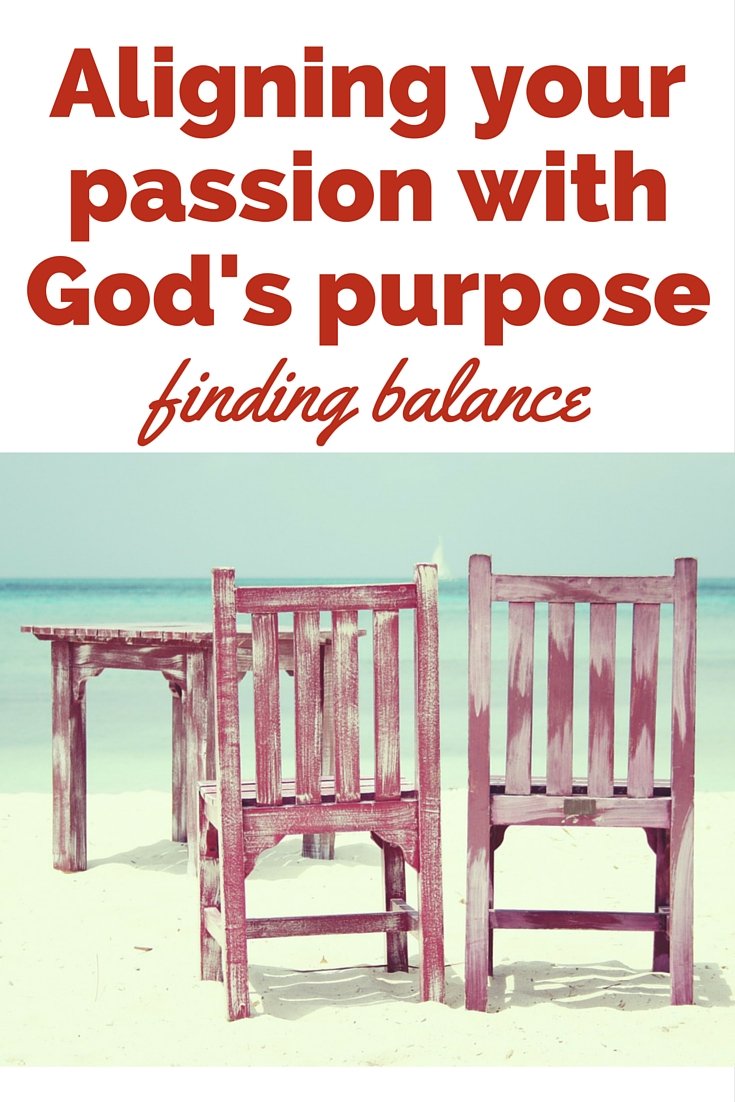 I have had to work on my strategies for maintaining balance, so I spend more time in the Green Zone. By the way, my day to day way to the Green Zone includes playing with my kids, hiking and enjoying nature, knitting while my children watch a documentary, doing yoga and spending time with God through Bible study or prayer. It's not as easy as just knowing what gets me in the Green Zone, but prioritizing my life and structuring my day in a way that I will actually do some of these things.
First of all, pray about everything. Yes, everything. Philippians 4:6 says, "Be careful for nothing; but in everything by prayer and supplication with thanksgiving let your requests be made known unto God." Pray about what to blog about, what to put on your plate and what comes out of your mouth!
Start by prioritizing your life by implementing the Eisenhower Principle. During a speech former President Eisenhower once said, "I have two kinds of problems: the urgent and the important. The urgent are not important, and the important are never urgent." This is said to be how he organized his workload and priorities. So learn how not to let the urgent take precedence. It might help to study the difference between URGENT and IMPORTANT.
Then set short-term goals that are reachable, these are well balanced goals—not too many nor too few and not too high nor too low. Now take a moment to write down your attainable goals and work on them according to their importance. I highly suggest that you pray for God's guidance in your goal setting. He knows your priorities better than you do. Ecclesiastes 3:1, KJV "To everything there is a season, and a time to every purpose under the heaven…"
Structure your day to include a time for the most important things. I have structured my day so that I can give some time to most of the things that I consider a priority. I have a spouse and relationship that needs my attention, children in varying stages of life, school and work. In addition, I have a home, garden and pets that need looking after, healthy meals to prepare, and a calling to help others in my community… My blog is simply an extension of my desire to help others around me live in a less toxic environment and learn to eat real food that creates health rather than destroys it. ALL of these things are important.
In the past, I would often get an inspiration about something I felt needed to be researched, explored and shared right away. As I would work whole-heartedly on the information that I believed would be a help and blessing to someone, something "urgent" would come up or else I ran out of time because my kids were hungry and I needed to make dinner.
Now, instead of just plugging away and being late to make dinner (which just caused me to be behind with everything else for the rest of the evening) I just stop what I am doing, say a quick prayer that God will help me pick right back up where I left off or else give me something even better than what I was just about to share, and then I'm off to attend to my other responsibilities.
If God was good enough to give me the idea in the first place, why wouldn't He be good enough to keep the idea fresh in my mind while I go take care of the children He has given me to look after? He can and He will. In Romans 8:32 it says, "He that spared not his own Son, but delivered him up for us all, how shall he not with him also freely give us all things?" ALL THINGS.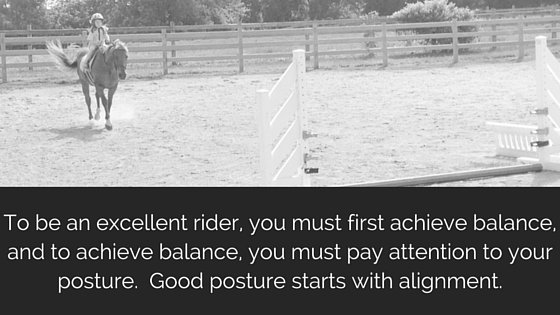 Again in James 1:17 we read, "Every good gift and every perfect gift is from above, and cometh down from the Father of lights, with whom is no variableness, neither shadow of turning." He intends every perfect gift and every good gift for me. It's like horseback riding…to be an excellent rider, you must first achieve balance; to achieve balance, you must pay attention to your posture. Good posture starts with alignment.
Alignment is a very simple concept that has to do with your soul's attitude towards God. At any moment in time, you either sincerely care about pleasing Him or you do not. If you do, then you are in alignment with Him.
So, I pray and seek His will. I seek to align my passion, my calling, my blogging with His purpose. I know I need to chill and keep the balance by visiting the Green Zone. I am learning to let "All or nothing" be ONLY a battle cry; one that will rally and stir ME up to give God MY all or nothing at all. The only thing I want to be All about is Him.
And I know there are beach days in my future…